MEV-Day 2022 Summary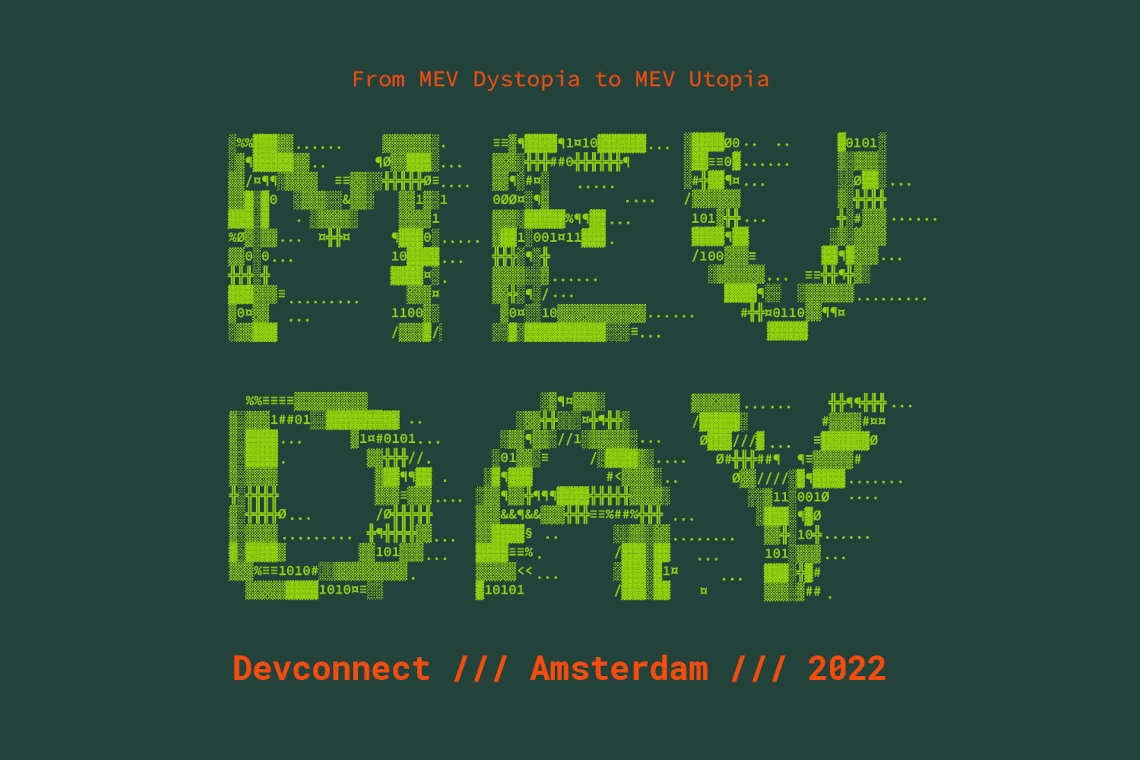 We had the amazing opportunity to be organizing MEV-Day together with Flashbots and CoW Protocol, with the help of the Ethereum Foundation, during the Devconnect week in Amsterdam this year.
MEV-Day was a one-day event dedicated to Maximal Extractable Value (MEV). The program consisted of panels, talks, and workshops by ecosystem leaders. The content was around what's happening at the cutting edge of MEV and the existential risks MEV could cause to Ethereum.
The event was hosted at Tolhuistuin, one of the three dedicated DevConnect week venues. The day was spread across two rooms with plenty of seating for viewing presentations and panels, as well as space for talking and networking in parallel.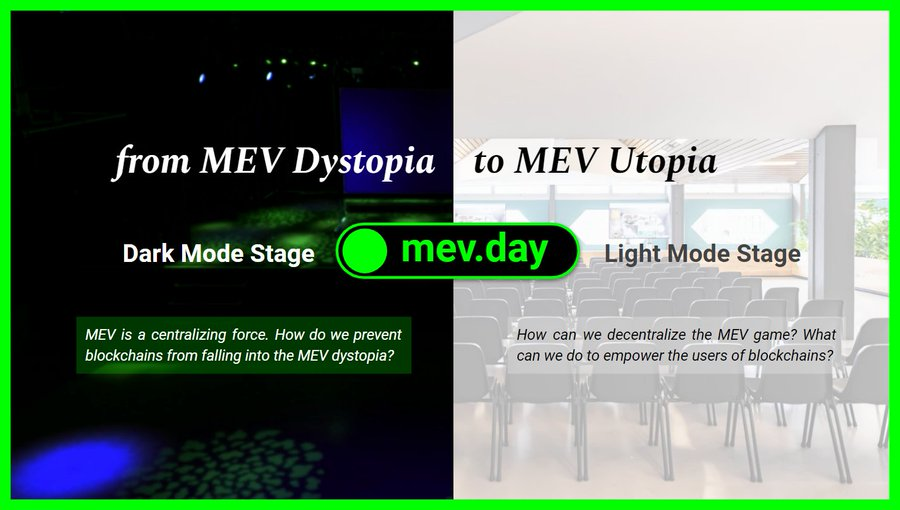 The agenda was packed with top speakers from the MEV community. Speakers included names like Tim Beiko, Eric Budish, Phil Daian, Justin Drake, Ed Felten, Hasu, Alex Hermann, Jannik Luhn, Robert Miller, Alex Obadia, Vitalik Buterin & Nathan Worsley.
The most popular presentation undoubtedly was a packed room when Vitalik talked about MEV on ETH2: MEV-boost, PBS, Danksharding... How do the pieces fit together? on the Light Mode stage.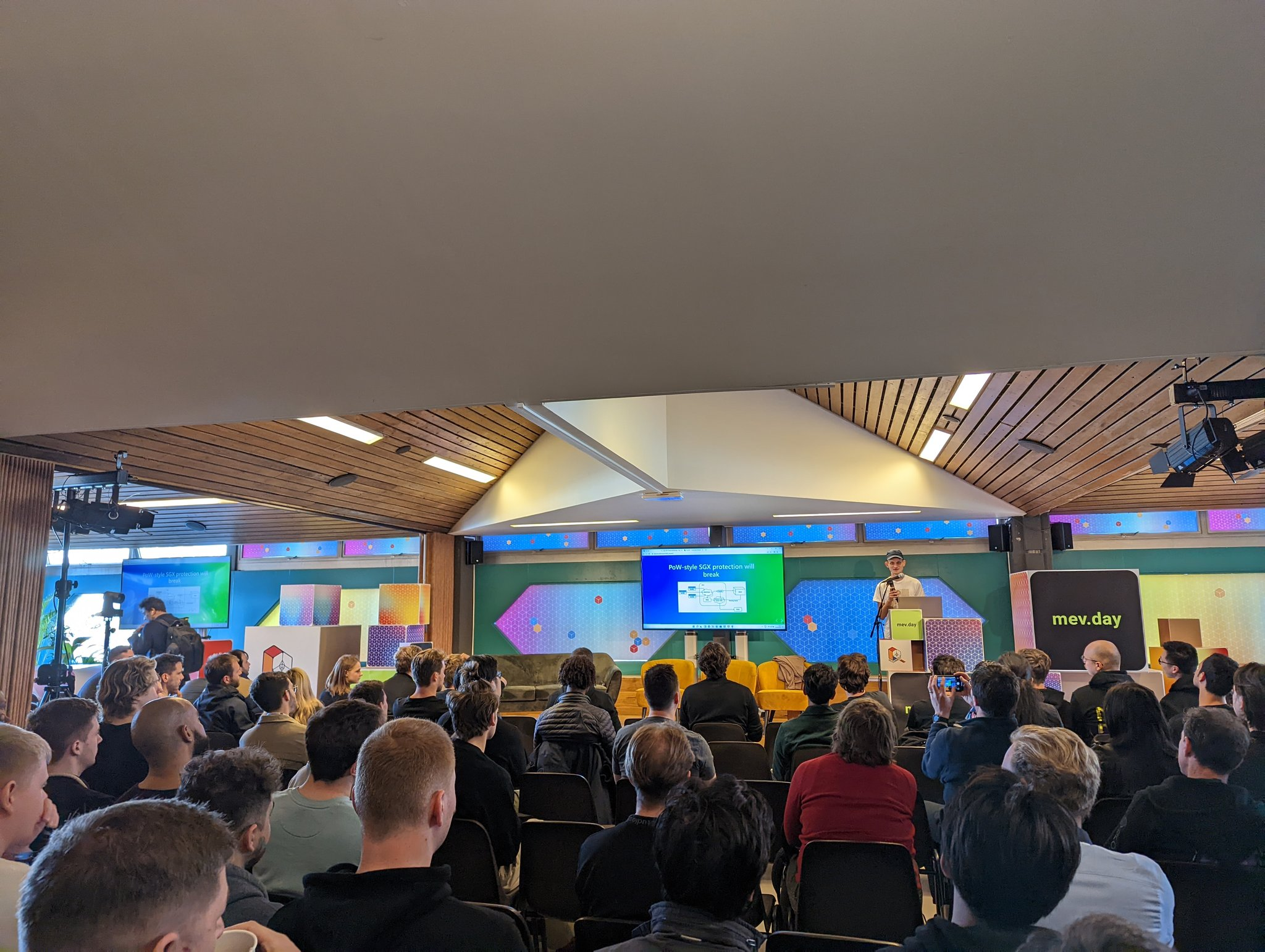 There were also two presentations by Shutter. Jannik presented Protection built into L2 using threshold encryption at the Light Mode stage. And on the Free Room, Côme talked about our proposal titled "Shutterized Beacon Chain" during his talk on a MEV-protected Beacon Chain.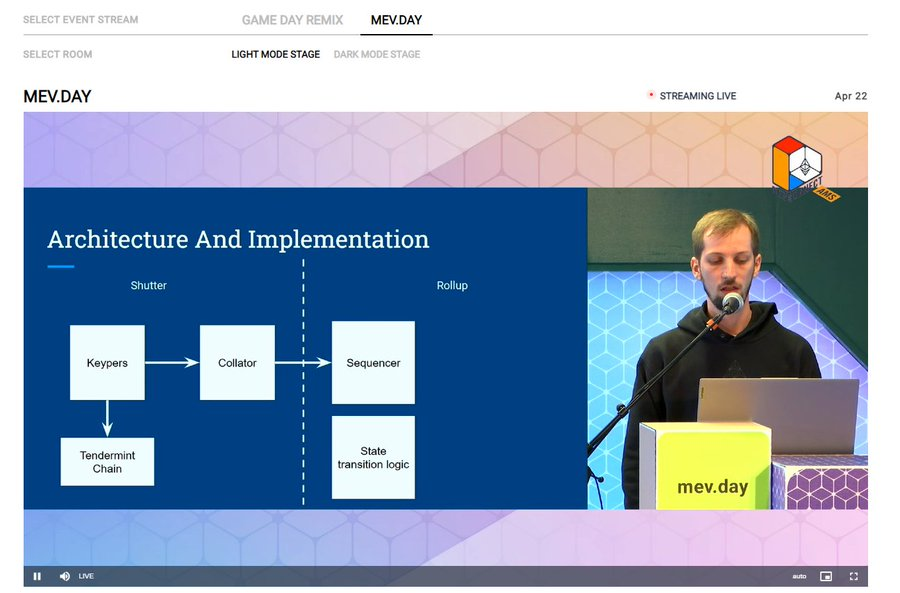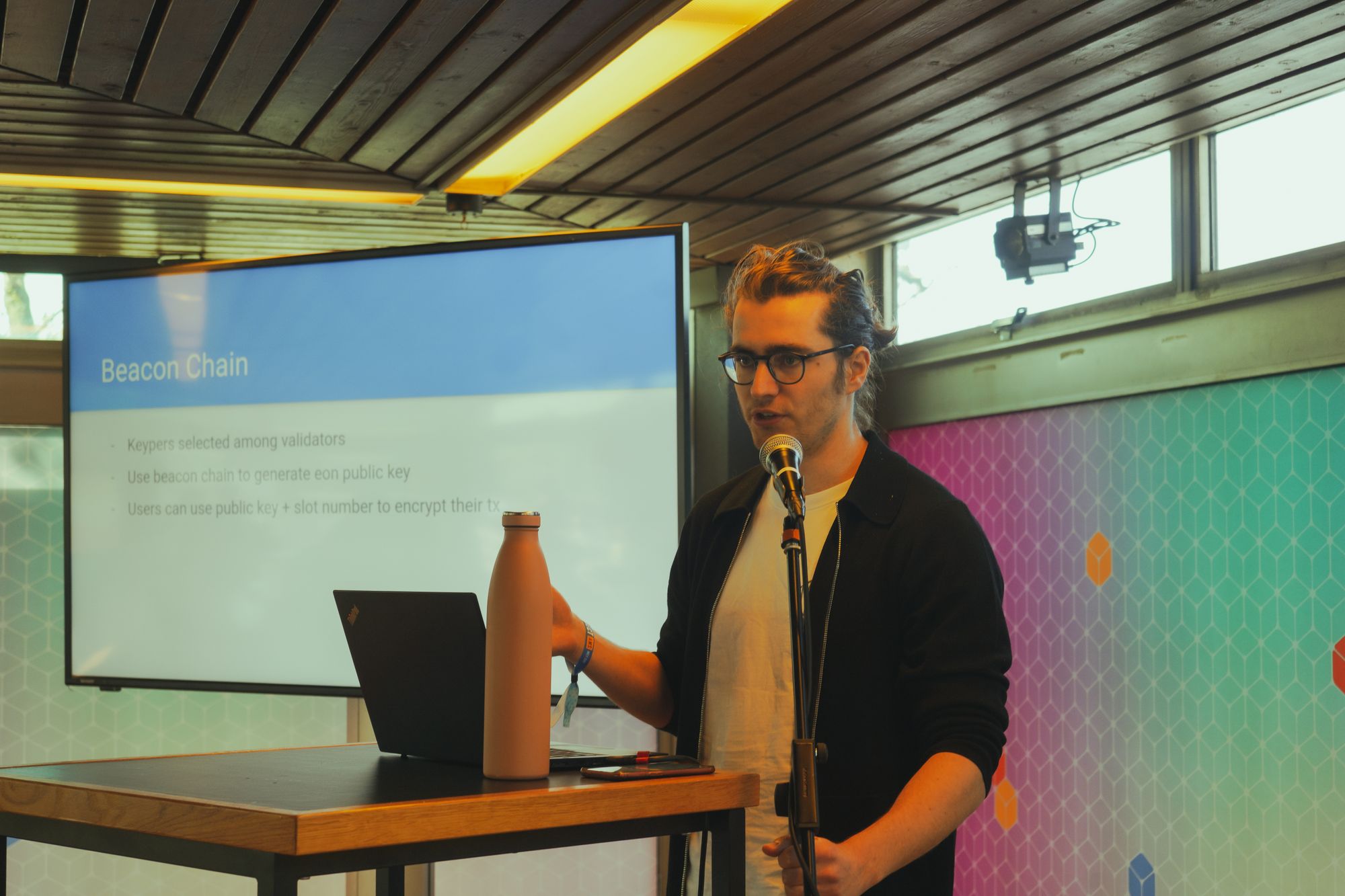 The day concluded with an astonishing performance, "BoMEVian RhapsodETH" by Ben Jones and Georgios Konstantopoulos.
There was also MEV-Day flavored swag handed out to the attendees and staff, designed by our very own Olympe Silve!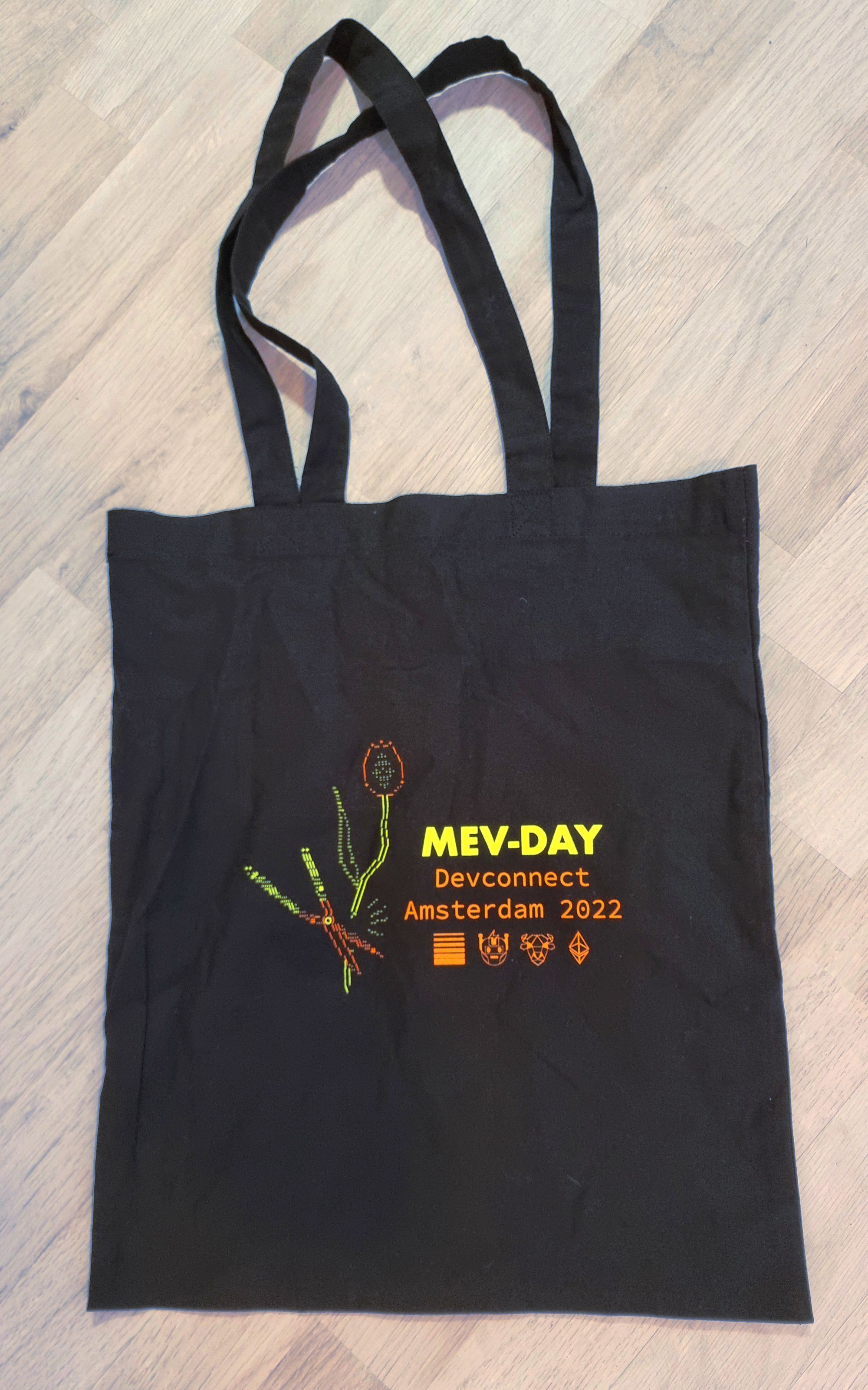 We had a ton of fun at MEV-Day, and hope everyone who attended enjoyed the event!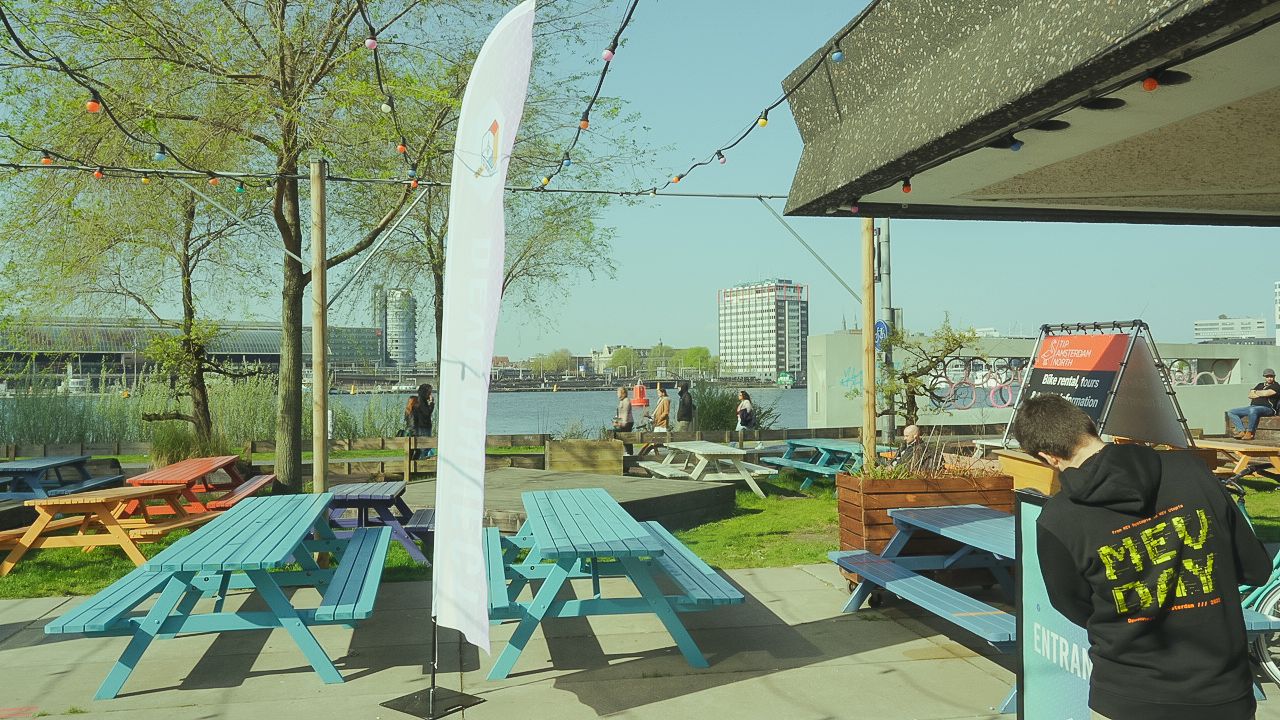 Hopefully, we can join in and make the next mev.day happen as well! There are many, many people we also wish to thank for making this possible.
First of all, all the people from the Ethereum Foundation, Flashbots, Shutter, and CoW Protocol teams that were part of organizing the event. Our biggest gratitude goes especially to (in alphabetical order) Adam, Alex O, Alex V, Daniel, Josh, Luis, Natalia, Olympe, Ramona, Skylar, Tatu & Tina.
Thanks to our lovely production team and all the volunteers who, without things would not have run as smoothly as they did! And of course the speakers that provided the invaluable content!
Be sure to follow us on Twitter to learn when the recordings of the talks are available!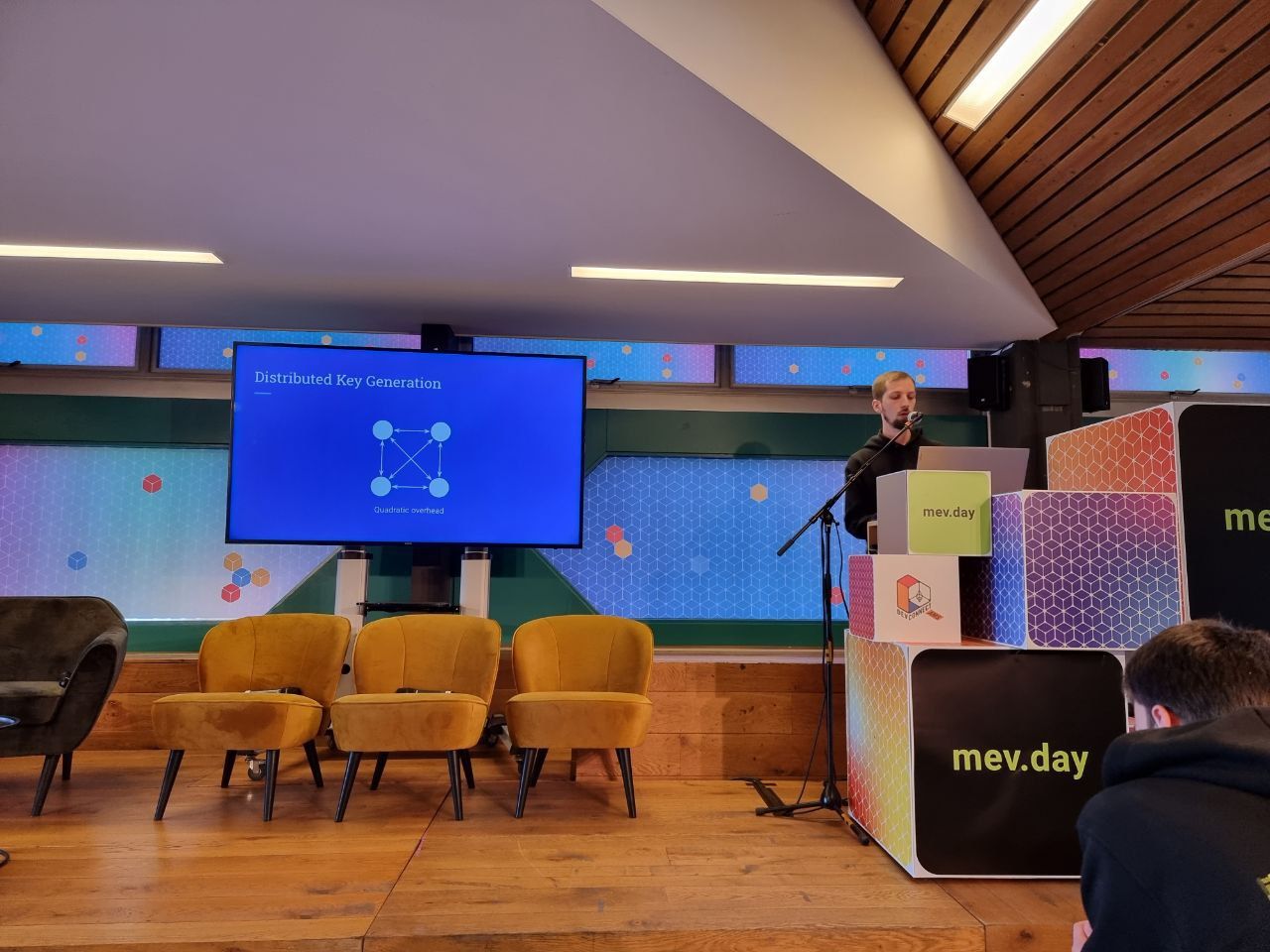 22.05.2022 Update: The video is online. You can watch Jannik's entire presentation. The video is about 20 minutes. Enjoy!
Subscribe to our blog and don't miss our next post!